Among the other activities, HT Apps is also engaged in research and development projects in the ICT field, in collaboration with companies and institutions throughout Europe. Thanks to its credibility, over the years HT Apps has received grants from the National Operational Programme on Enterprises and Competitiveness, from the European Regional Development Fund (ERDF) and from Sicilian POR (Regional Operational Programme).
Look at our project portfolio and contact us for a collaboration or for further information on our research and development activities.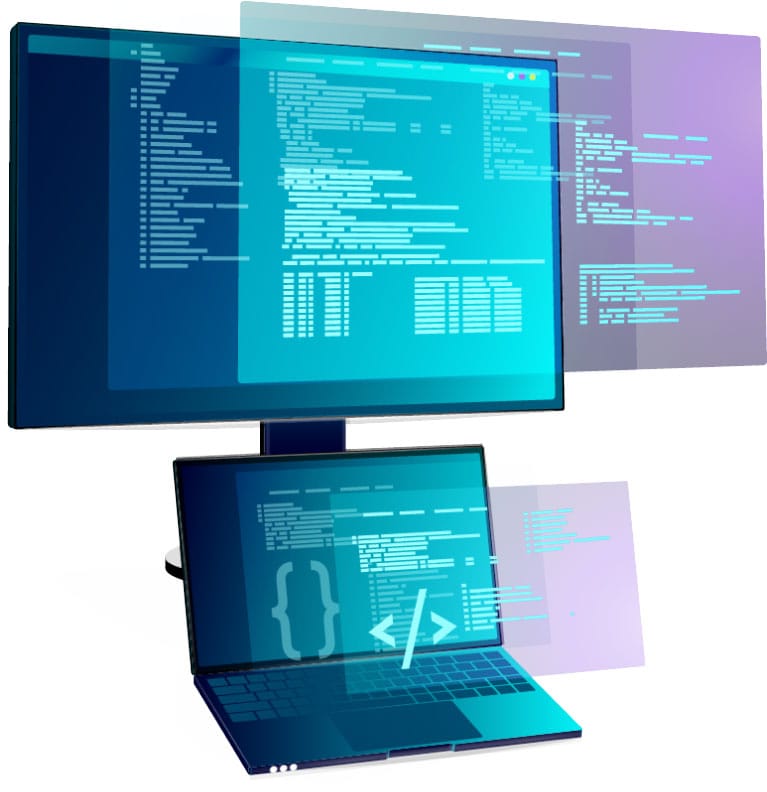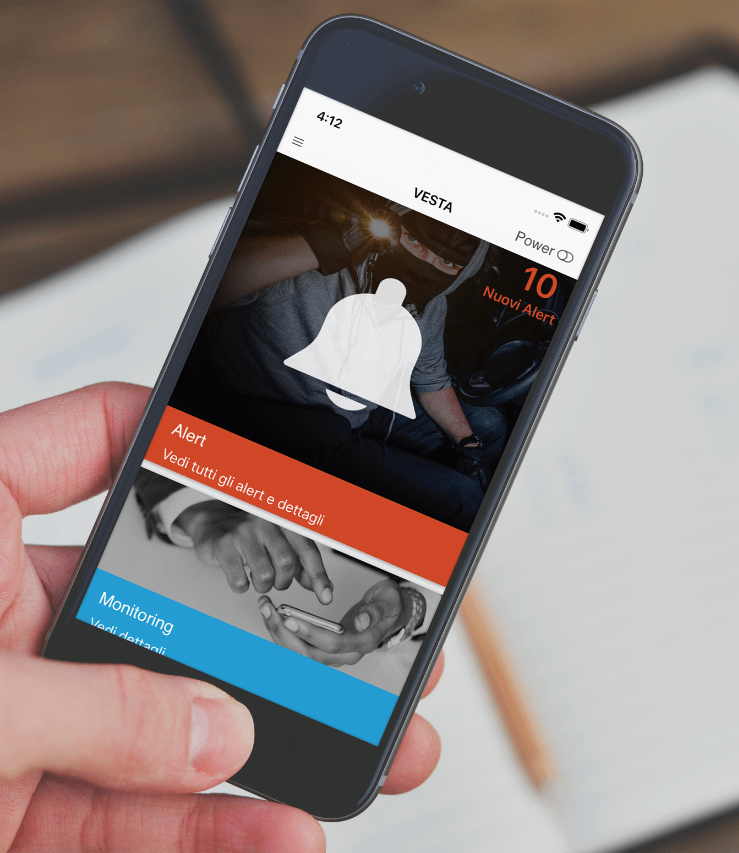 The VESTA project involves the construction of a security system based on innovative short-range technologies.
The system is based on a virtual cloud unit that collects information from the sensors, interprets them and makes them available to Users through web or app. Therefore, the system signals dangerous situations in the moment they occur by detecting possible intrusions through audio and video inputs. Differently from traditional security systems, the sensors play an active role in the detection of possible intruders.
Traditional prevention and alarm systems use a physical control unit as security system that could be subject to sabotage by burglars in case of dangerous situations.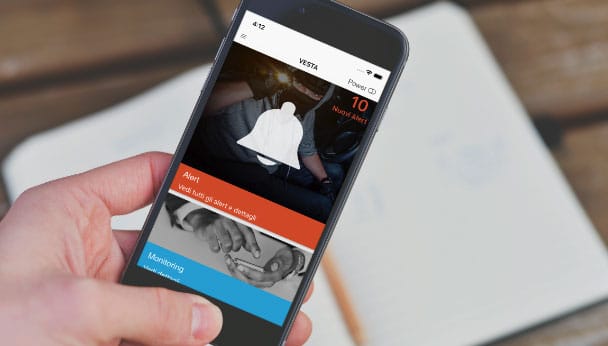 Key advantage of VESTA technology is the virtual control unit managed through a cloud system which represents the server part that captures the information coming from the sensors and makes them available to the User through a web access or from any mobile device. Being an in-cloud alarm, the web / mobile interface allows the User to configure the sensors, to associate them with the environment to monitor, to decide the types of alarms to be enabled and to consult any audio / video multimedia contents generated after an alarm is activated. The sensors are designed in such a way as to signal a danger even with the inhabitants inside the apartment and therefore in system deactivated conditions.
Medicbox is a free web app that can save your life in case of emergency. It helps you to organising your medical data in an easy, quick and safe way.
Medicbox, like all major health applications, uses an encryption system to protect your privacy.
Having a Lifesaving Code is already a good reason to use Medicbox. Moreover, as health app for file hosting, Medicbox allows you to store in a single place the emergency contacts, important medical reports, medical visits and data (such as blood group or medical insurance), information about allergies and intolerances and much more.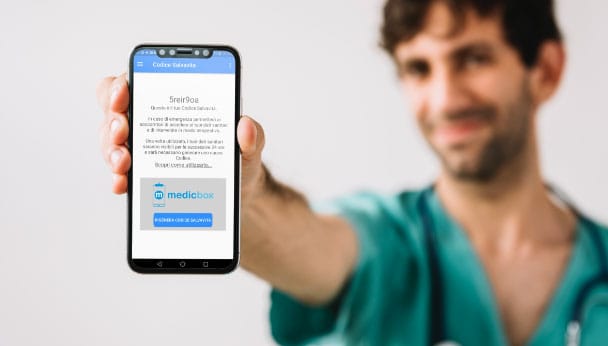 Thanks to Medicbox you can share your data with your doctors, every time you consider it useful or necessary.
Medicbox is a health app that allows you to upload any kind of image and PDF files, even a Computer Tomography or a Magnetic Resonance Imaging.
The free version of Medicbox provides you with a 300 MB space and the possibility to upload up to 30 attachments. With the Premium version, instead, the available space will increase up to 1 GB and you can upload up to 150 attachments. In both versions, for each friend who accepts your invitation to register on Medicbox, you will get for free an additional 30 MB space and 3 more attachments to be uploaded.